Establishment of policies, and continuous monitoring of a proper implementation, by the members of the governing body of an organization. It includes the mechanisms required to balance the powers of the members (with the associated accountability), and their primary duty of enhancing the prosperity and viability of the organization. Governance is not about limiting the freedom.
Lack of visibility on what users are doing in Office 365
Group owners need guidance
Balancing user freedom with corporate governance requirements
Transitioning to a new accountability model
This article explains about different options available to govern Microsoft Teams and Groups.
Manage who can create Office 365 Groups
Because it's so easy for users to create Office 365 Groups, we can restrict Office 365 Group creation to the members of a security group.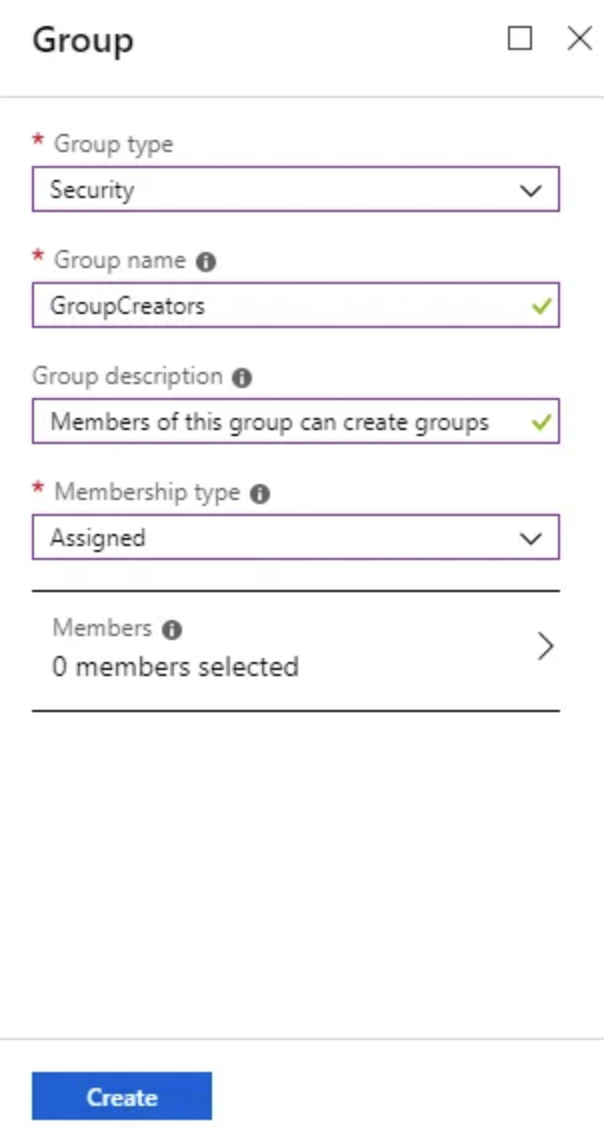 To manage who creates Office 365 Groups, we need Azure AD Premium or Azure AD Basic EDU license.
Only one security group in your organization can be used to control who is able to create Office 365 Groups. But, we can nest other security groups as members of this group.
Refer this article for more details.
Office365 Group Expiration Policy
A group lifecycle policy allows administrators to set an expiration period for groups. For example, after 180 days, a group expires. When a group reaches its expiration, owners of the group are required to renew their group within a time interval defined by the administrator. Once renewed, the group expiration is extended by the number of days defined in the policy. For example, the group's new expiration is 180 days after renewal. If the group is not renewed, it expires and is deleted. The group can be restored within a period of 30 days from deletion.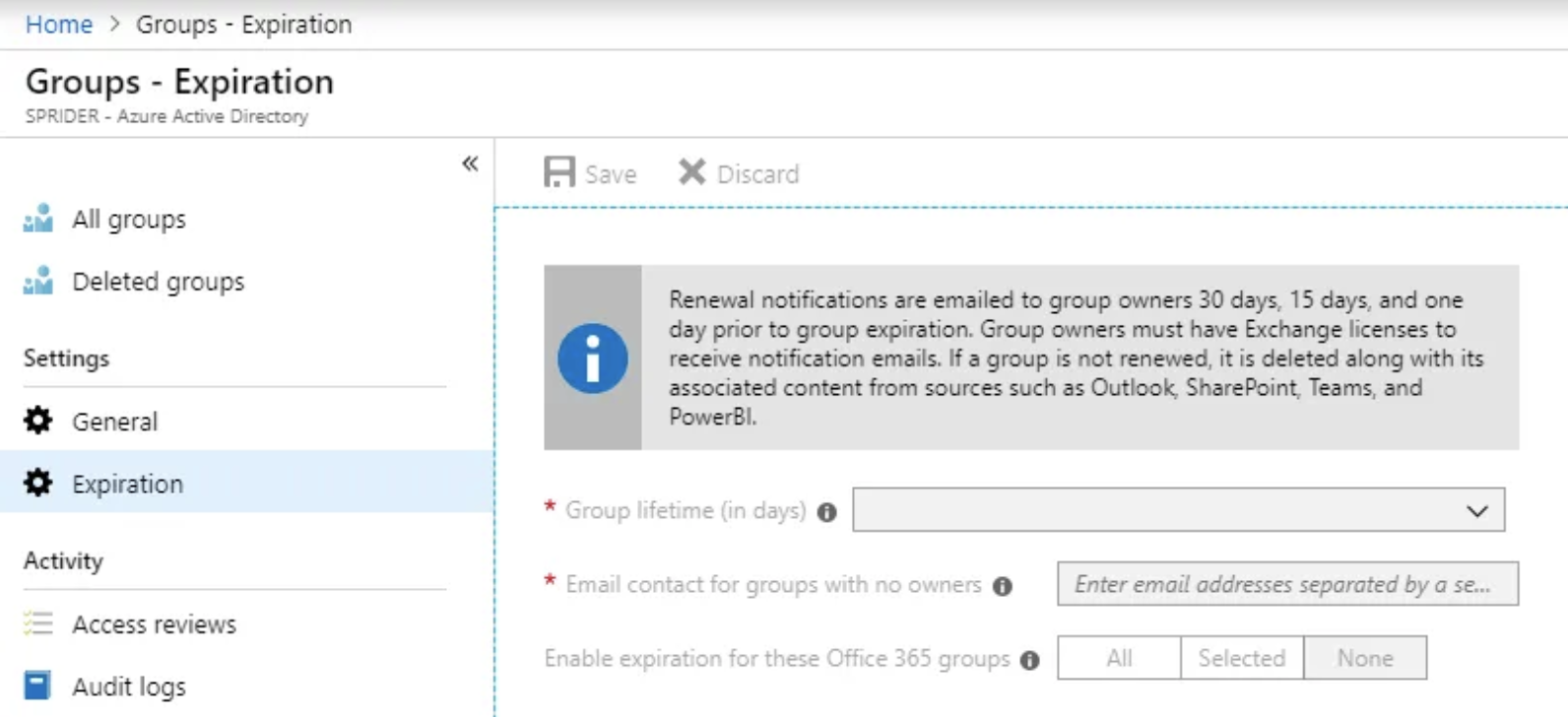 Refer this article for more details.
Orphan Teams and Groups
It is a good practice to find teams and groups without owners. We can get this information from Teams Admin Center as shown below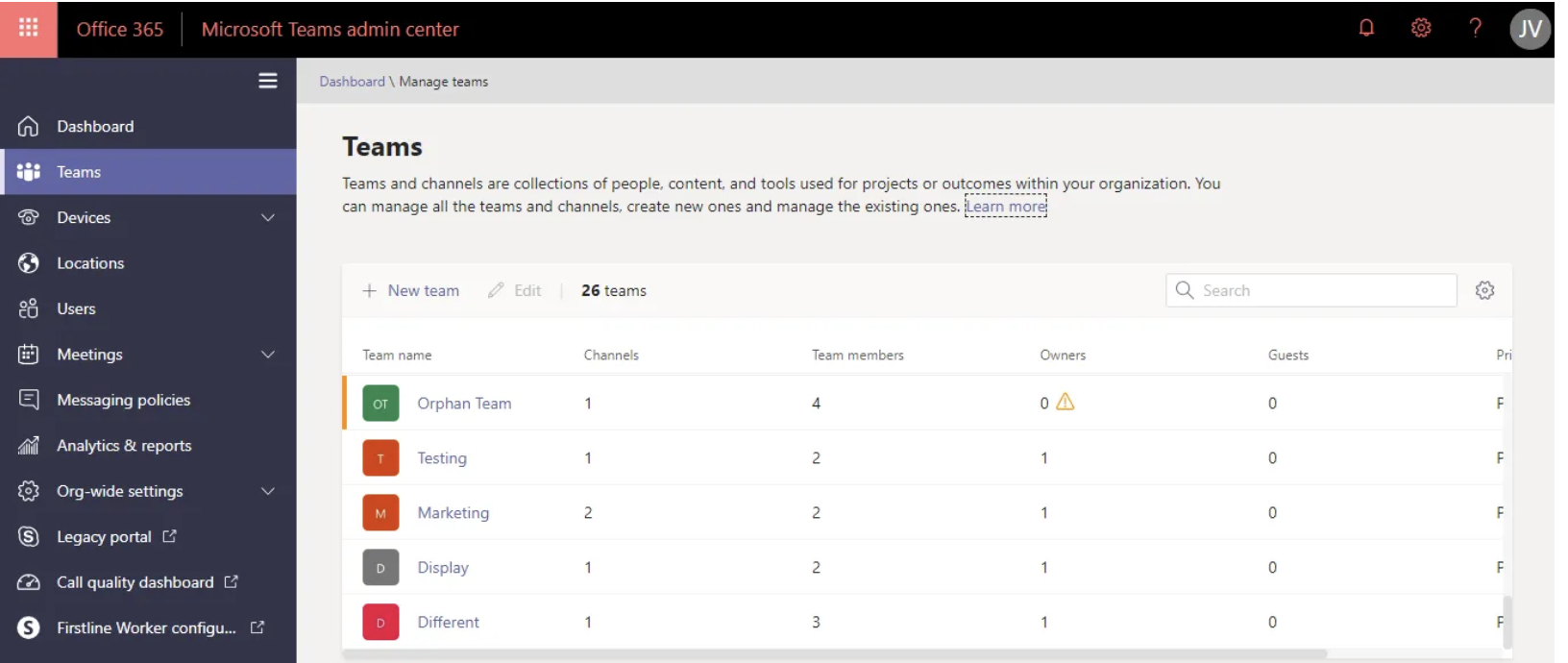 Best Practices
Assign minimum two owners
Create a PowerShell script to find the orphan groups on a weekly or monthly basis and send reports to admins.
Potentially Obsolete Teams and Groups
Analytics and reports will help you create different reports to get insights into how users in your organization are using Teams. Your organization can use the information from the reports to better understand usage patterns, help make business decisions, and inform training and communication efforts.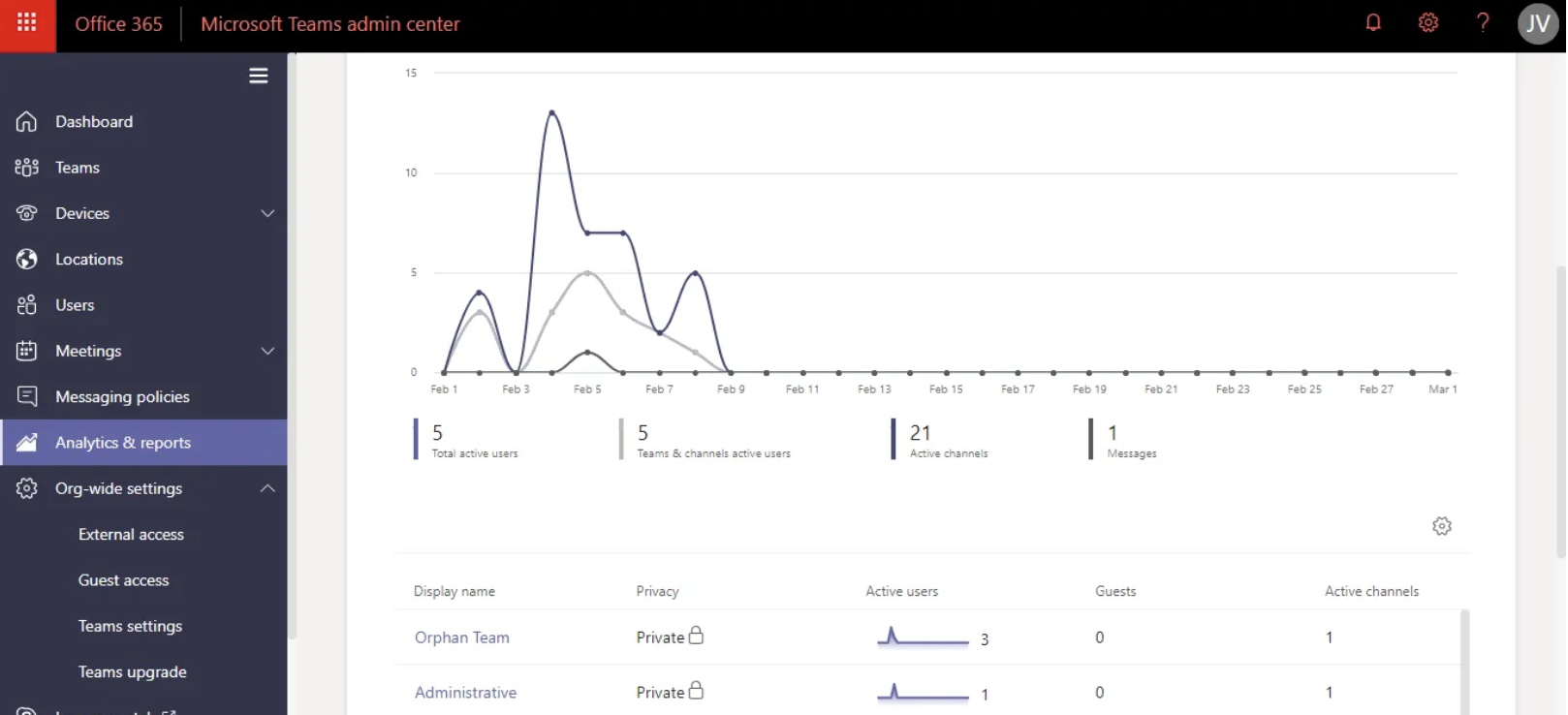 As we noticed from the Teams Admin Center, this is not a rich report. Tony Redmond has written an awesome PowerShell script that can reveal unused teams or groups.
Guest access in Teams
Guest access in Teams lets people outside your organization access teams and channels. You can control the guest permissions on Teams meeting and messaging from the Teams Admin centre.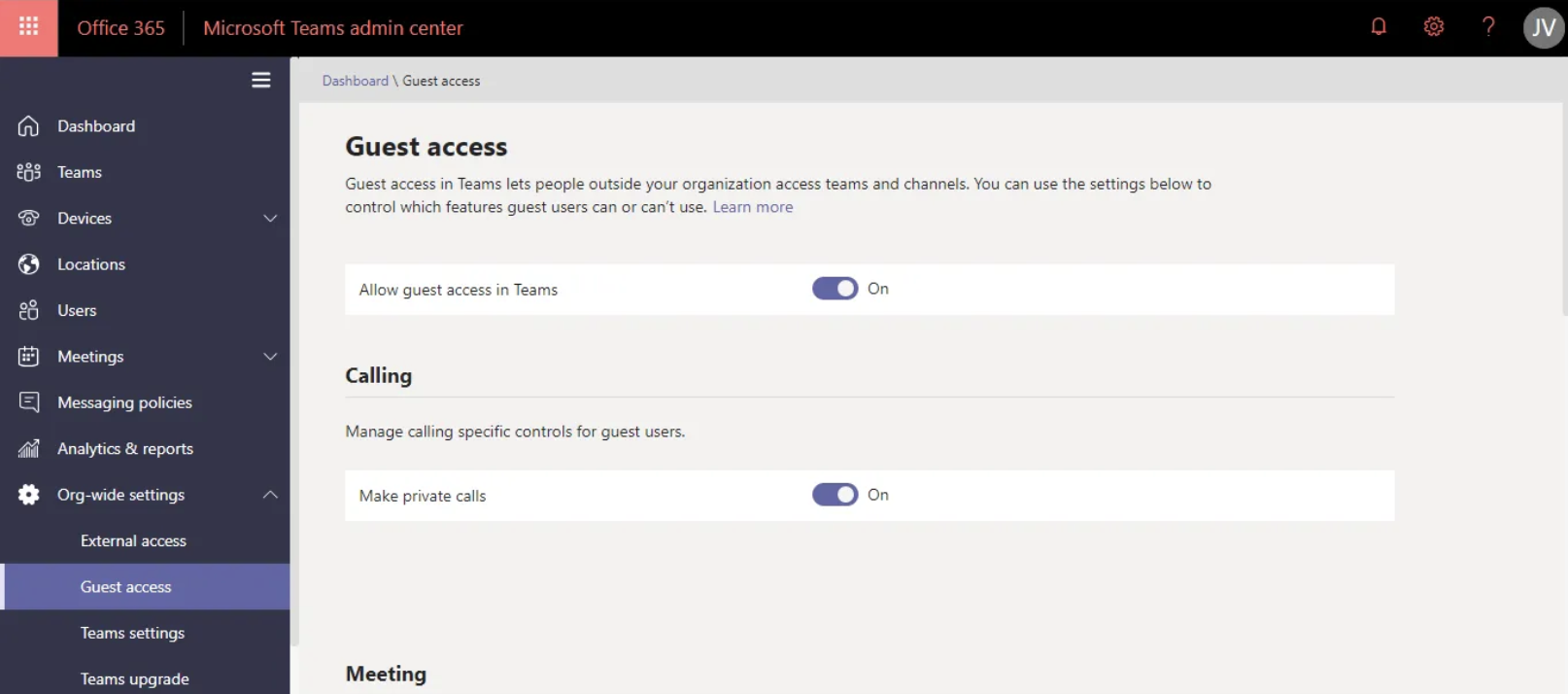 The following functionalities are not available to a guest in Microsoft Teams as of today:
OneDrive for Business
People search outside of Teams
Calendar, Scheduled Meetings, or Meeting Details
PSTN
Organization chart
Create or revise a team
Browse for a team
Upload files to a person-to-person chat
Teams Classifications
Adding team's classification helps us to group the teams with restrictions such as guest access, meeting policies, etc.,
Refer here for more details.
Group Naming Policy
We use group naming policy to enforce a consistent naming strategy for Office 365 groups created by users in your organization. A naming policy can help you and your users identify the function of the group, membership, geographic region, or who created the group.
Refer here for more details.